This Memorial weekend we celebrated my brother's 25th birthday at Freedman's BBQ. It was great to be able to sit outside, enjoy the weather, let the dood roam, and chow on some delicious BBQ.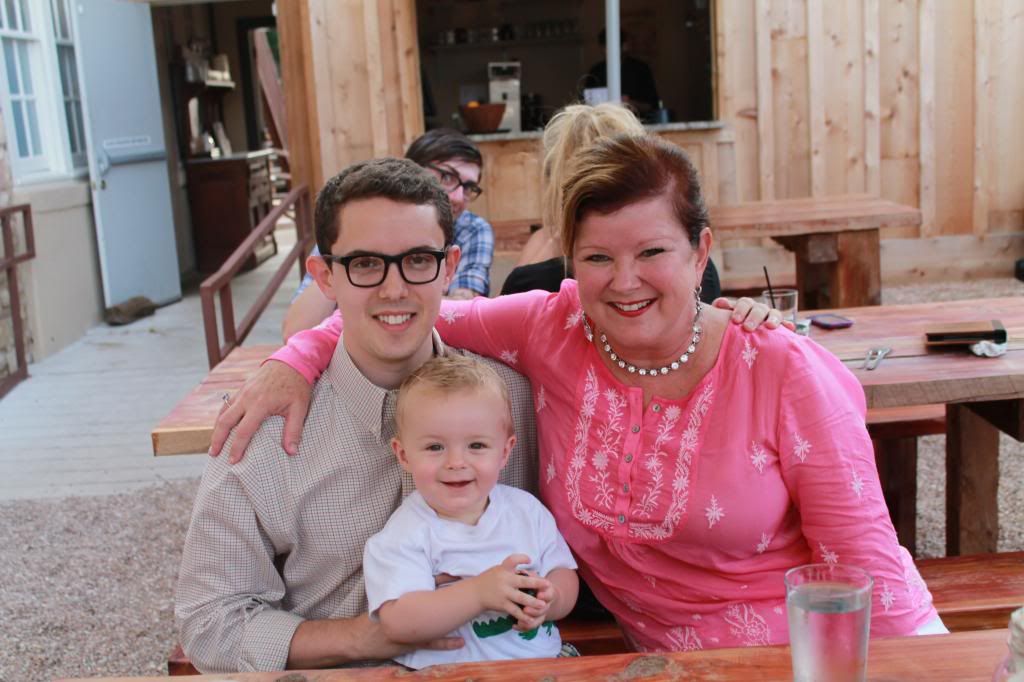 Matt and I always love to try new place and Daniel made a good choice with this one. My favorite was the smoky banana pudding for dessert. I may or may not have finished off two of them. Matt had to fight me for every bite.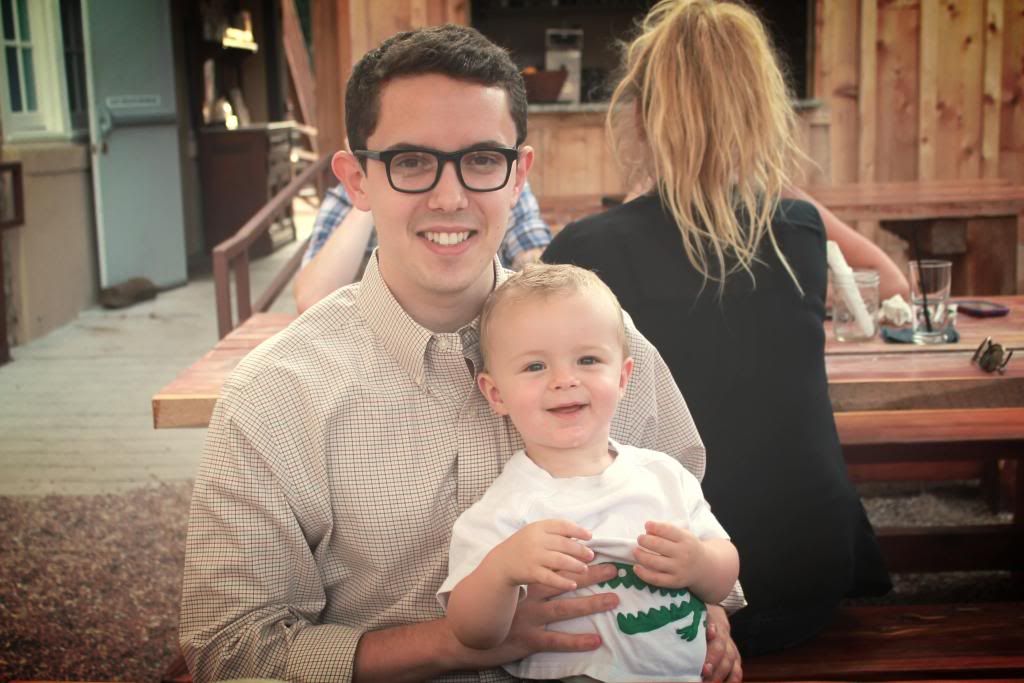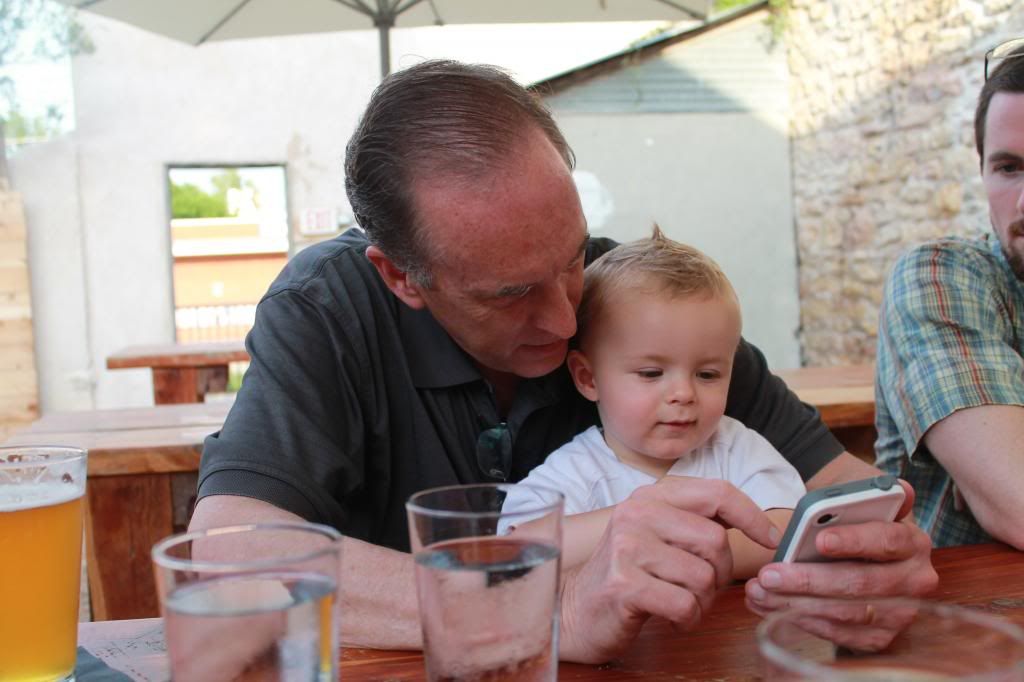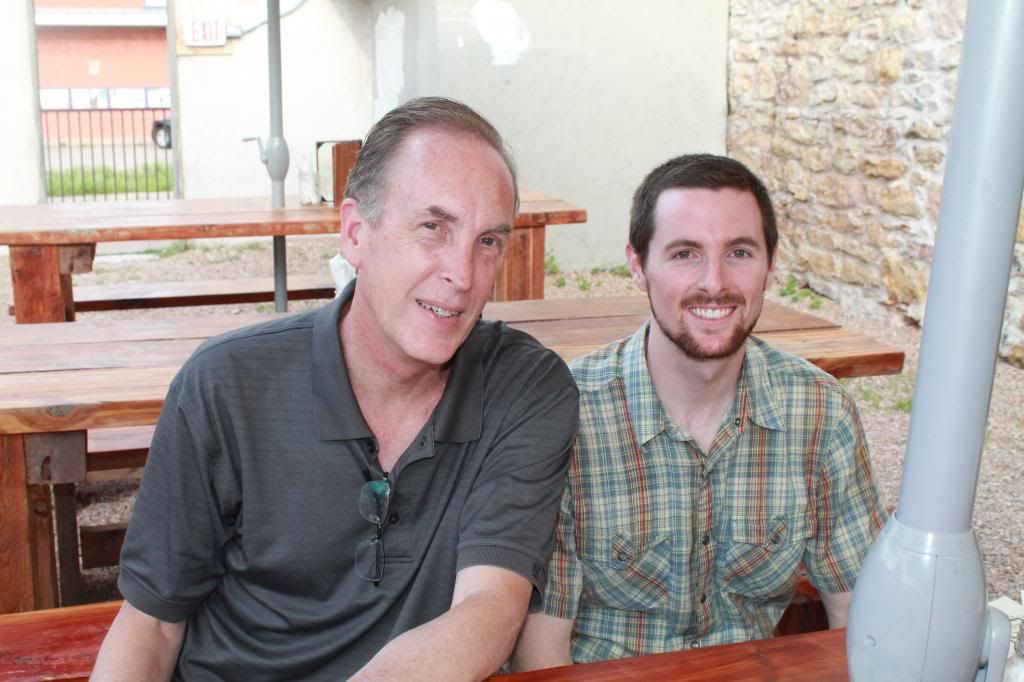 On Monday, we went shopping in the morning around the arboretum. We happened to stop by the GAP, and I seriously could have bought that whole store. Everything was so cute. Matt spoiled me with a dress (the one in the 17 week picture). I'm slightly really obsessed. The arboretum also has these big cow statues for kids to play on. We did that for a good hour- getting all the energy out of Noah. (I left the camera in the car- BUMMER).
For the afternoon, we went to the pool. My parents have a great neighborhood pool that I grew up going to. Noah loved it. With four set of helping hands and lots of attention, Noah was eating up all the play time. His Ops and Grandma spoiled him to a smoothie that he found mighty tasty! Some of the pictures make my heart melt every time I look at them! Hope y'all enjoy!