Size of baby:
Baby is the size of an onion. Peanut can hear and also sense touch. He/she is practicing breathing movements where the chest wall moves up and the diaphragm contracts. Amazing!
Total Weight Gain/Loss
: I would guess in the past week I've gained 5-7 pounds. I am still in the chubby stage and can't wait to have the little belly pop.
Maternity Clothes
: None yet
Gender
: I am going to say GIRL!
Movement
: Yes! I feel the little one when I am waking up in the morning or falling asleep at night. I also will feel the peanut after a big sugar binge. (I may or may not have finished off a whole pan of Rice Krispy treats in 4 days- by myself-judge me- I'm totally ok with it).
Sleep
: This area is fine. I have trouble sleeping in right now and have trouble falling asleep sometimes, but I was like that with Noah. I use the earlier mornings to go for a run, have some alone time, or read. I'm trying to enjoy the quiet before the storm hits!
What I miss
: I miss having my clothes fit. Tight shirts just aren't cute right now.
Cravings
: Cake, cookies, grapes, pears, dark coffee, biscuits and apples.
Symptoms
: I have headaches, nausea, and crabby pattie syndrome at lot. I am more emotional and feistier.
Best Moment This Week:
We had the opportunity and joy to tell everybody about the baby this past week! It was awesome and the outpouring of love and support was amazing. We also celebrated Memorial weekend with friends and family. It was a lot of fun and the perfect three day weekend! Pictures to come from that!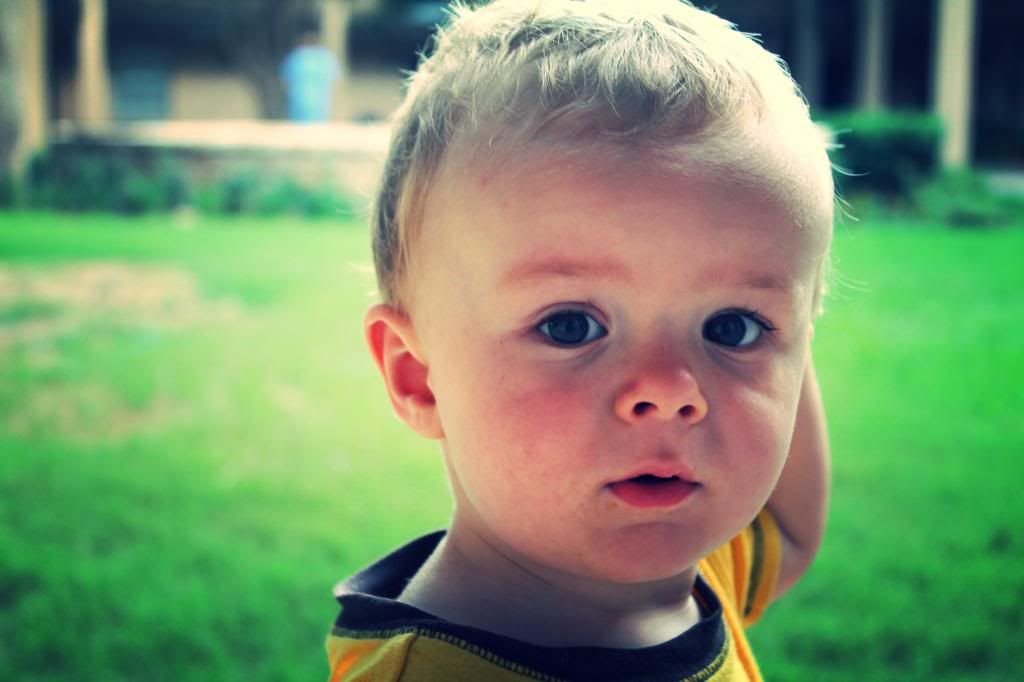 I look at this Matt face and wonder if the peanut will look like Noah/Matt or have more of my features- we shall see! EEEEEEEK!