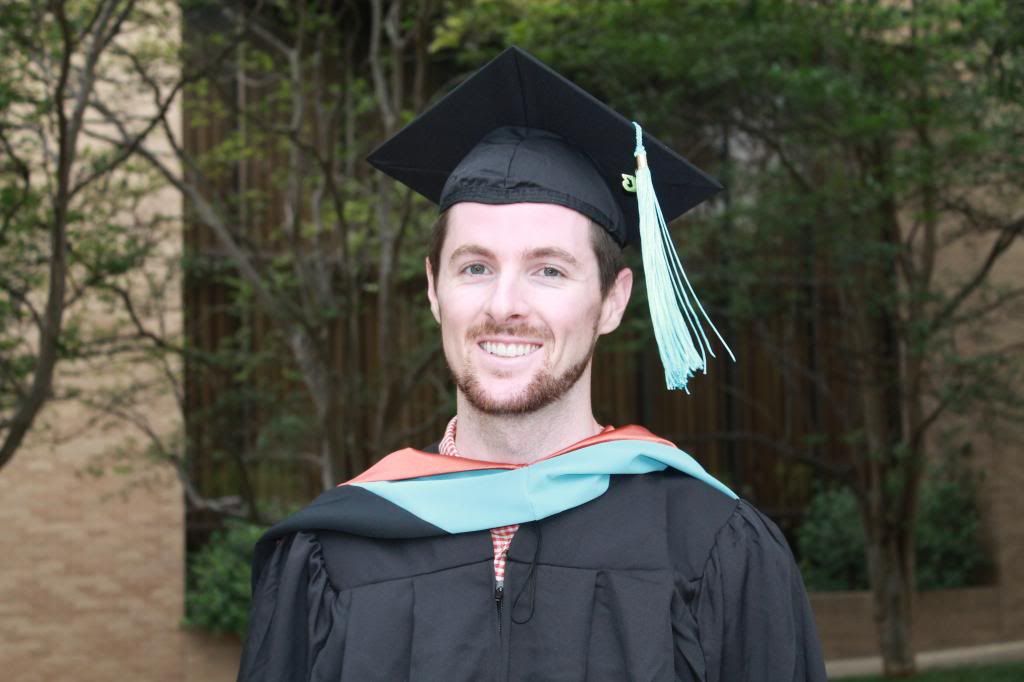 On Saturday, we celebrated Matt's graduation from the University of Texas. He graduated with his Master's in Education specifically Quantitative Methods. I hope I'm saying all of this right. I know he will correct me later if I'm not. This was a huge accomplishment. Matt has balanced for the past two years being a husband, father, student, and employee. He has worn so many hats and managed them all so well. I could not be MORE PROUD!
It also was a day of celebration as we move forward to the next stage of life. Matt will be attending Southwestern Medical School here in the fall. At the end of the four and a half years there, he will receive his PhD in Clinical Psychology- specializing in "neuropsych". (Like I said, I hope I'm accurate in my facts- as an accountant- all this lingo goes STRAIGHT over my head).
It was a day of praise for all that God has done and is going to do.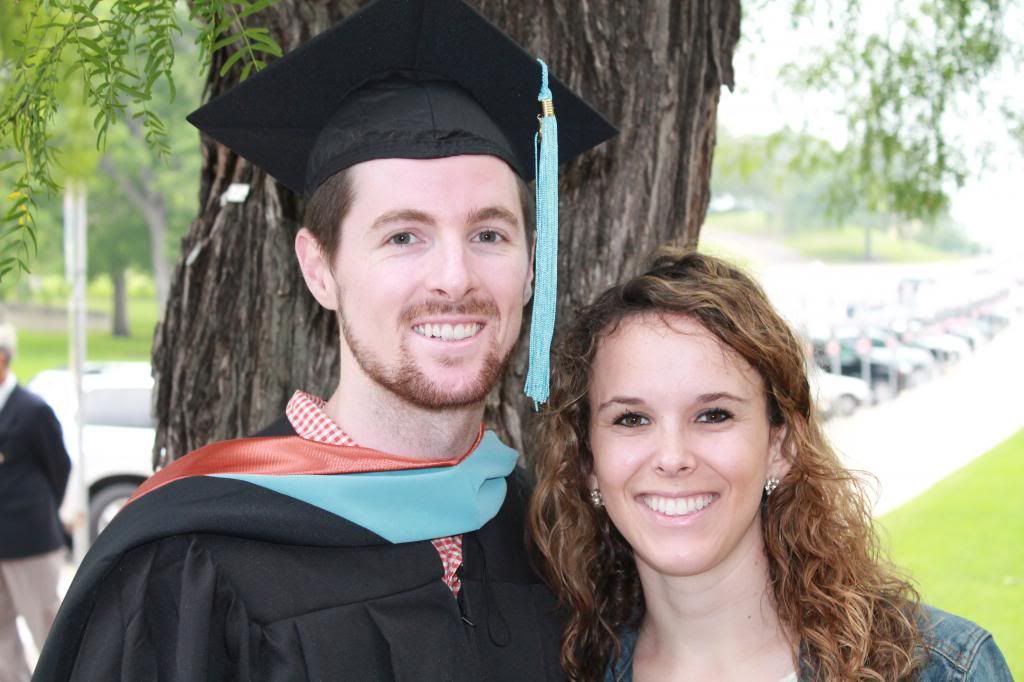 Noah stayed home- no way homeboy could last during a 3 hour ceremony!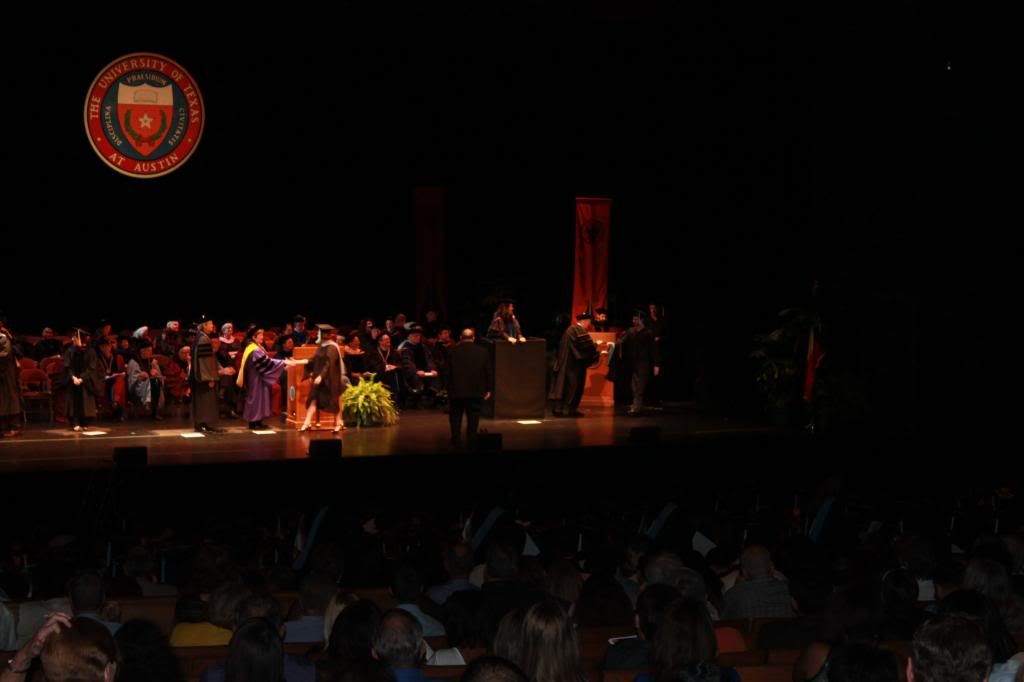 Matt walking in on the right. I didn't have the best spot, but I tried to take pictures! Effort points here please!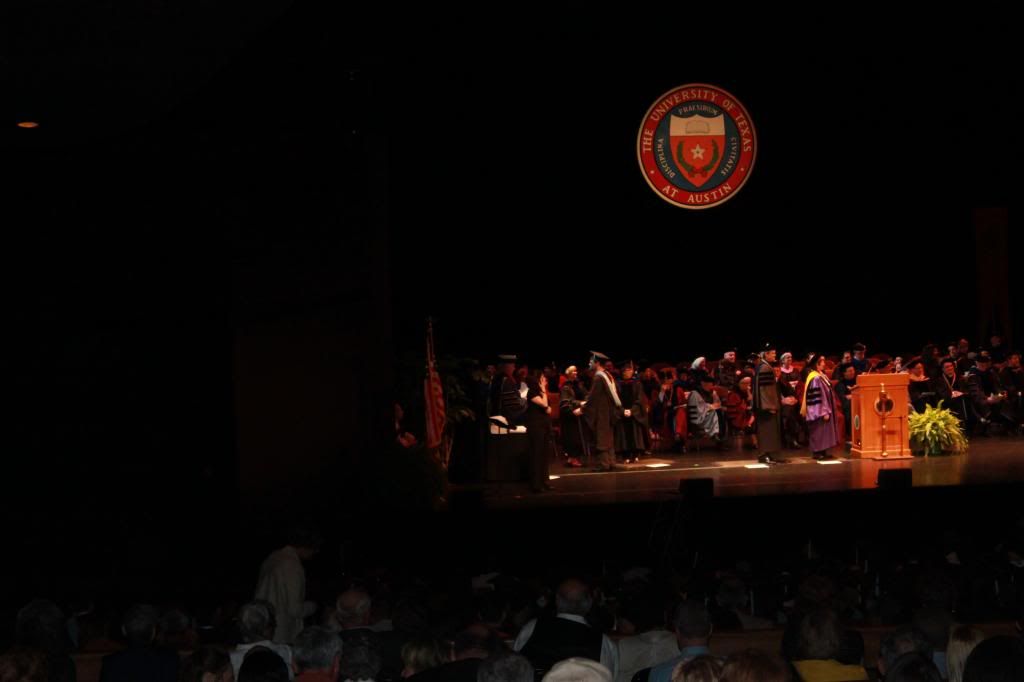 Matt exiting the stage!
That night we had a play date with Karl, Amber, and Hudson! Pictures to come!