Well my prediction was right- the truck was the first thing he grabbed Wednesday morning and the last thing he put down that night.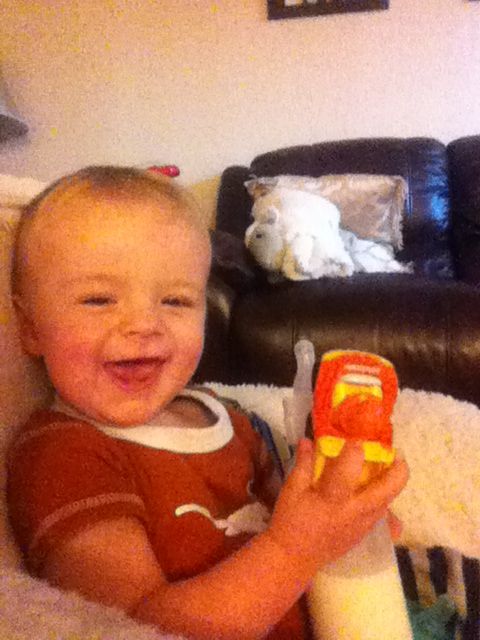 Why yes I'll take some truck with my bottle.
Noah had his 15 month checkup yesterday. He is 30% height, 60% weight, and 75% head circumference. I wasn't surprised about his head- his t-shirts without side snaps always have to be pulled tightly over that dome to get them to fit.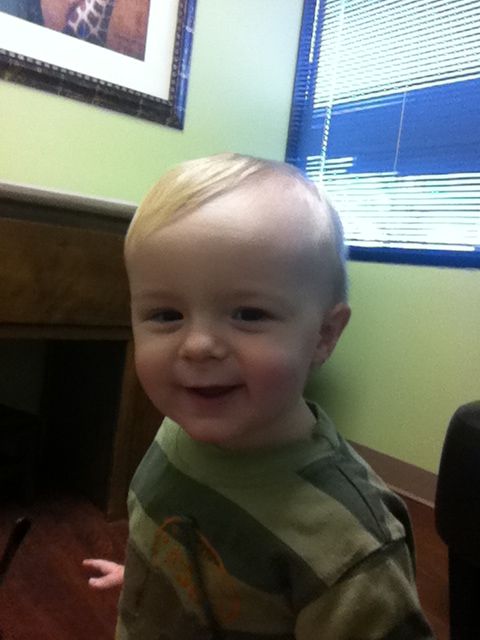 Hellllllllloooo Mini Matt.
Little did Noah know that he was about to receive two shots, but he took it like a BOSS. (Have y'all seen the kid president pep talk youtube video?) Matt and I have watched every day for the past 3 days. LOVE!
He is also in love with these new sunglasses. He even figured out how to put them on his head correctly. BIG HEAD + BIG BRAIN = ADULT SUNGLASSES ACTUALLY KIND OF FIT.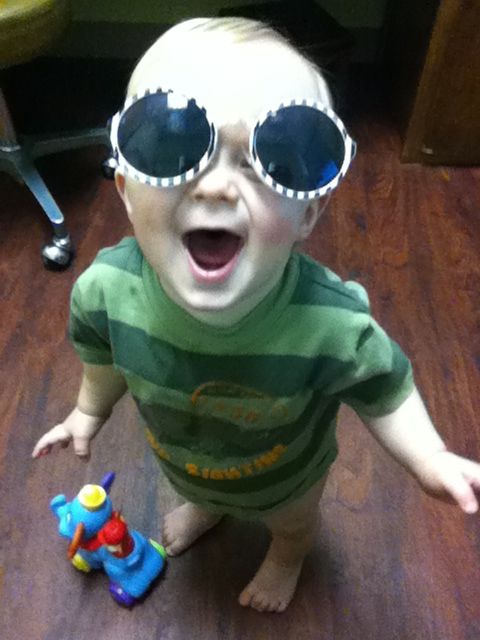 His new favorite word of the week is KNEE. He says it and knows where his are and mine- it is too cute.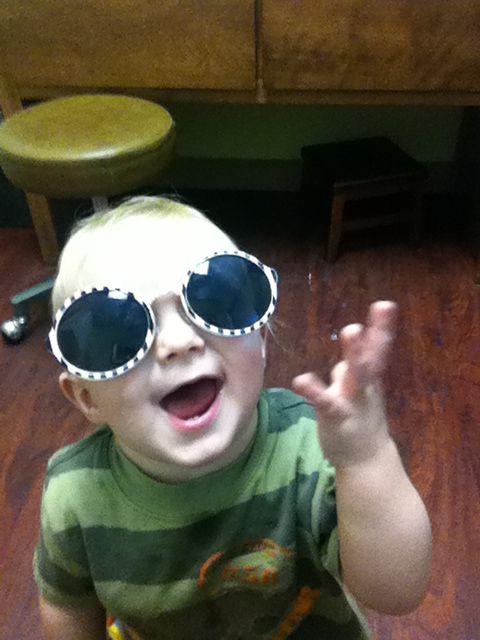 MAMA MIAAAAA
That's all. Happy Friday y'all!