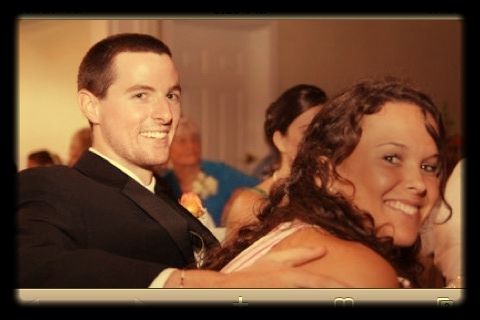 1. How long have you been married?
Matt: 2 yrs 5 months 11 days 20 hrs 30 mins
Shows our personalities. Matt- detail
oriented
. Me- not so much.
2. Where was your first date?
Matt:
the bridge in zambia
Natalie:
A really nice restaurant in Radford with his best friend Shawn and Ashley. I don't remember the name of the restaurant.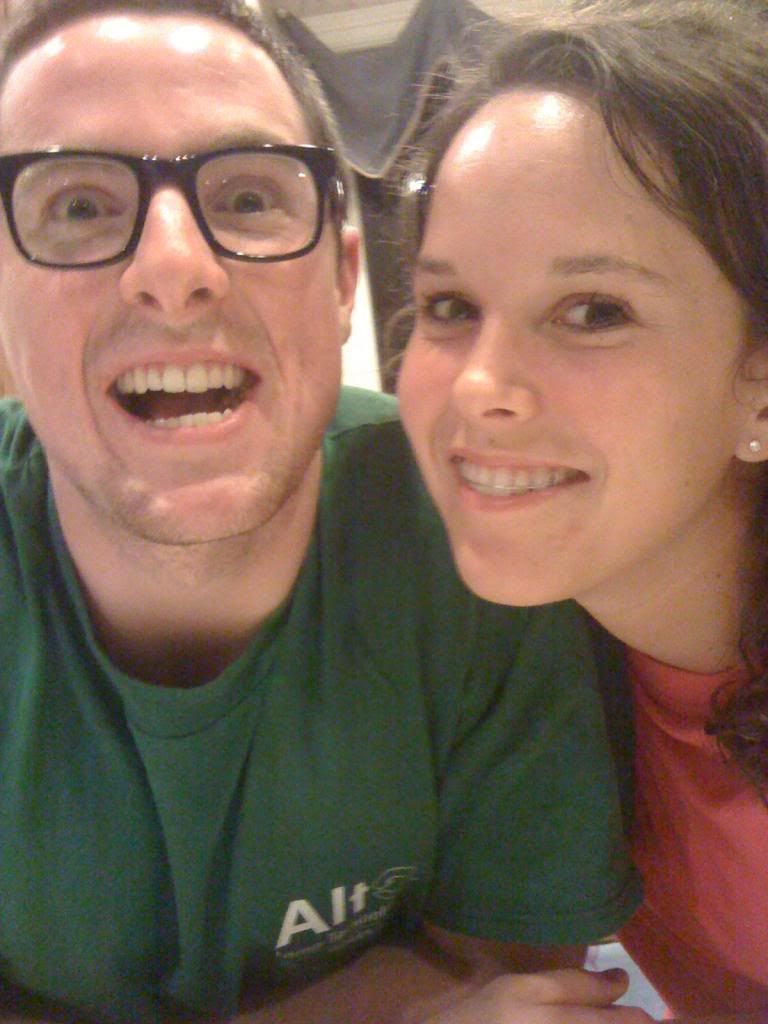 Horn rimmed glasses and I may or may not be wearing my retainer.
3. Where was you first kiss?
Matt:
golf course on the tee
Natalie: Golf course. We got soaked by the sprinklers like 5 seconds after it happened.
4. Who said I love you first?
5. What were your wedding colors?
Matt:
navy & yellow w/silver
6.
If she was ordering drinks what wold you each get?
Matt:
a margarita (her) a shiner (me)
7. What is the best meal she has ever cooked you?
Natalie:
Redneck tacos (a.k.a. Pulled chicken, corn bread, and coleslaw)
8. What is the worst meal she has ever cooked you?
Matt:
a rice/water chestnut/celery/chicken mixture
Natalie:
3 bean chili- it was straight nasty. No meat and tasted way too sweet.
9. What is the most played song on her iPod?
Matt:
Pitch Perfect-riff off
Natalie:
I don't really listen to music all that much, but if I had the pitch perfect soundtrack- it would be that.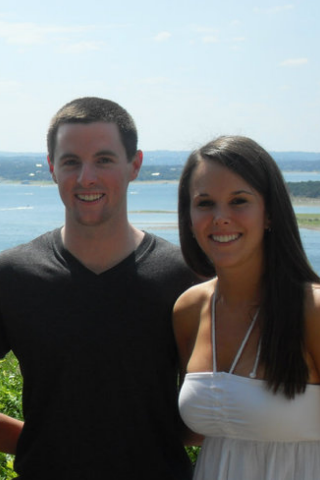 10. What is the last thing she does before she goes to bed?
Matt:
turns the light off
Natalie:
Brush my teeth
11. What would you say is your favorite thing about her?
12. What is the name of her blog?
Matt and I both laughed at some of our answers, but I think overall- we did well. He said if he could change his response on the worst meal, he would change to that 3 bean chili. It was that terrible. This is a random
compilation
of pictures- no rhyme or reason! I love this man so much. What a blessing he has been in my life. Happy Tuesday!