I have to be honest. I just want, desire and try to have control over every aspect of my life. Every time I surrender one area and find victory giving it to Jesus, I find myself clinging onto control in another. It's frustrating - but dear Lord, thank you for being patient. Remember- God wants our details- every detail of my life. He wants me to surrender my daily worries, thoughts and dreams.
Matthew 11:28

"Come to me, all who labor and are heavy laden, and I will give you rest." (ESV)
I keep playing the what if game…my favorite is "what if I could control this and make THIS happen. RIGHT NOW." I lose my joy when I stop trusting God's will and start trying to create a will of my own. I lose my joy when I start comparing myself to others and stop praising God for the now.
To be honest, I don't think I really want the control. I know my mind says yes- you got this- make it happen. But when I look at that many blessing that were out of my control and in God's control- HIS plan is WAY greater. To think what I would have MISSED if I had made things happen my way- I realize it's not about me.
For instance, going to Africa to meet my future husband only happened because 1) the job I had landed in Dallas had to postpone my start day by a year ( I was devastated), but I decided to use the time off to see another part of the world for Christ 2) the friend I wanted to go on the trip with me couldn't and my church didn't have any openings, so I randomly searched through Campus Crusade because I remember my aunt had loved being involved there 3) my future hunky monkey (Matthew Clem) wasn't interested in girls on that trip- he avoided me despite my cute feet but towards the end of the trip felt God's push to seek my heart 4) 5 months into our marriage we have an oops and find out we are pregnant with the lil dood 6) Matt doesn't get the PhD program of his dreams yet gets offer a Masters program that is everything and more than we could imagine. The list goes on and on.
As a time of change approaches and my fleshly desire for control knocks on my door, I'm choosing today to seek joy despite circumstances.
Psalm 118:24 "This is the day the LORD has made; let us rejoice and be glad in it." (NIV)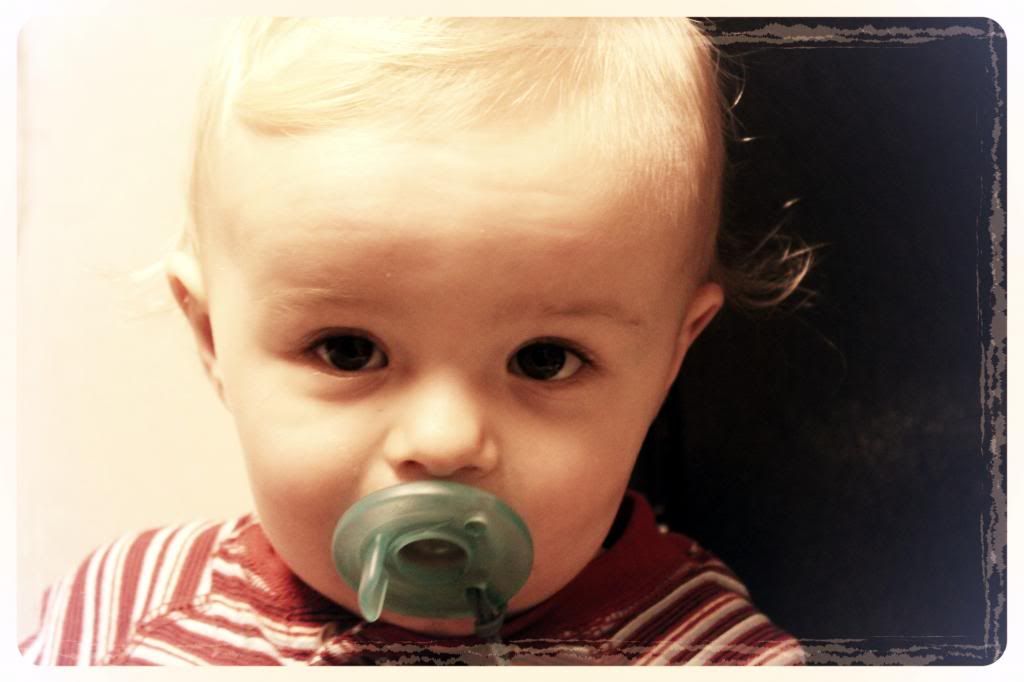 This little dood with the blonde wings is probably the biggest blessing in disguise out of my control.