I seriously love these two photos.We have mini, medium, and large poodle and all the rest of us huddled together. Matt held Bartlebee like a lamb in the first one- hilarious.
Hope this provides y'all with a good smile.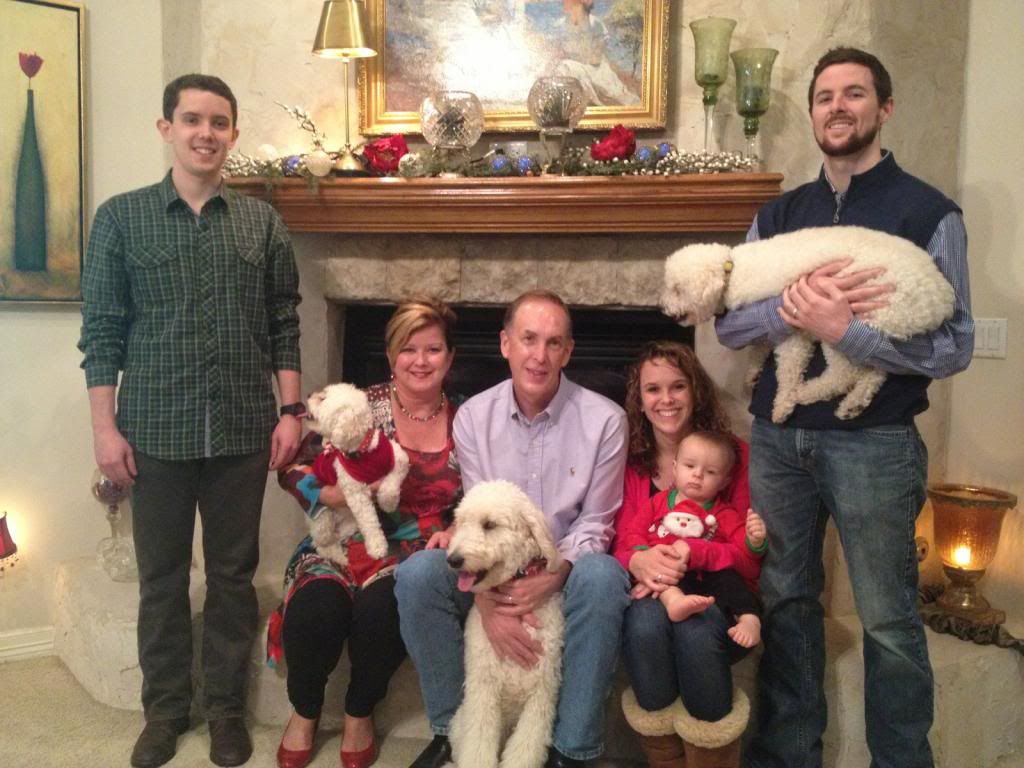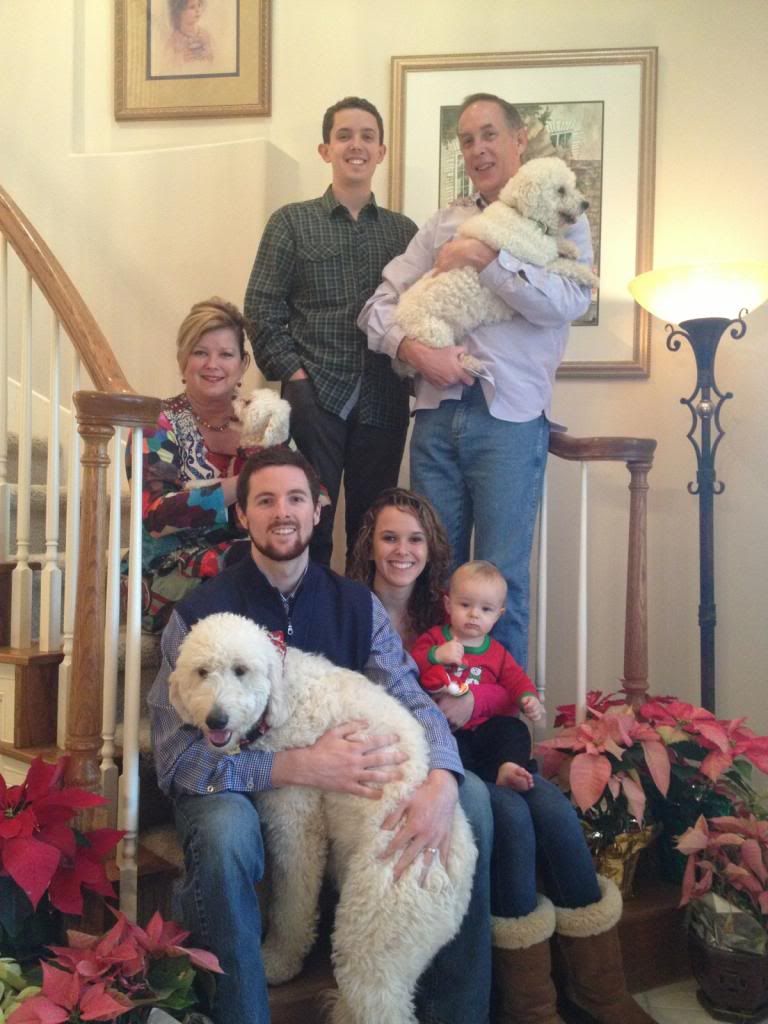 Ely is a gentle giant, but boy does she look GIANT here!
I am behind on posting. I took a sabbatical from blogging. It wasn't intentional, but it was needed. I think with working at a computer a lot, I was burned out and I didn't realize it. I will post on Noah's 14 month fun and Christmas Eve, but I don't have a lot of pictures over the last couple weeks. I had to send my camera into the shop (it's still under warranty), so I am waiting for that. I love that camera a lot, it's such a great everyday camera, so my everyday pictures are lacking this month.
Happy Friday! More to Come!