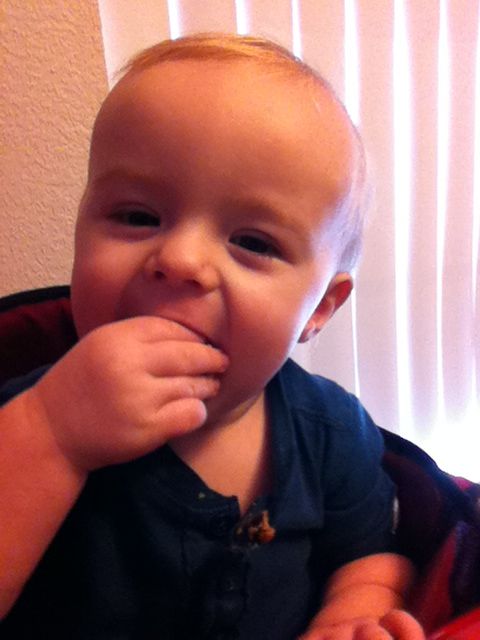 My boy is on an eating frenzy. With the breaking of two new teeth, he can really chew food and try new textures- so much fun. I don't know how common this is (maybe I should look it up), but Noah has his right eye tooth and right molar right now, but his two front teeth haven't come down. You can feel them, but they don't show in his smile. His eye tooth and molar however DO show in his smile. It is quite lopsided and quite cute.
Speaking of food, Matt and I are going to try an "organic challenge" in February. We are going to buy all organic groceries and see if it makes a difference in how we feel. I will make the same type of dishes that I always do but use organic ingredients.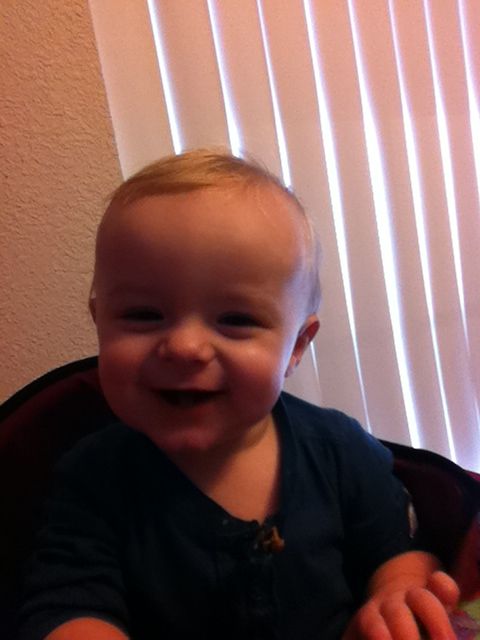 We are also considering buying a juicer. We eat a lot of carbohydrates for breakfast, and we both have found we feel pretty sluggish by 10 am. Our theory is with a protein packed juice, we might not feel as empty and tired. Now to find the right type of juicer that fits our family. Any suggestions?
I have started boot camp this month, and I love it. My goal is just to go twice a week. It is all these different exercises that I would never succumb myself to on normal day. It is the perfect way to start my morning (even though it is an early morning 5:30 am). My co-worker goes with me, so the accountability also helps. It has also been an eye opener to how out of shape I am. Whooo…I sometimes have to cheat to make it through the drills. We did what felt like a 1,000 lunges on Friday and it still hurts to sit.
I didn't make any new year's resolutions this year, but it seems Matt and I are on the track to make it a "healthier" year. We will see how long this lasts, but I'm confident that there will be some changes. We both have felt challenge to be in community more with our church and memorize scripture, so it seems like we are working on our spiritual health as well. Here is a verse I am holding onto this week:
"REJOICE always, PRAY continually, give THANKS in all circumstances: for this is God's will for you in Christ Jesus." -1 Thessalonians 5:16-18