This was our first taste of snow about a month ago. We had no idea what was to come (6-8 inches one week later), but I call this Deacon's face of pure joy. I mean- who doesn't love snow!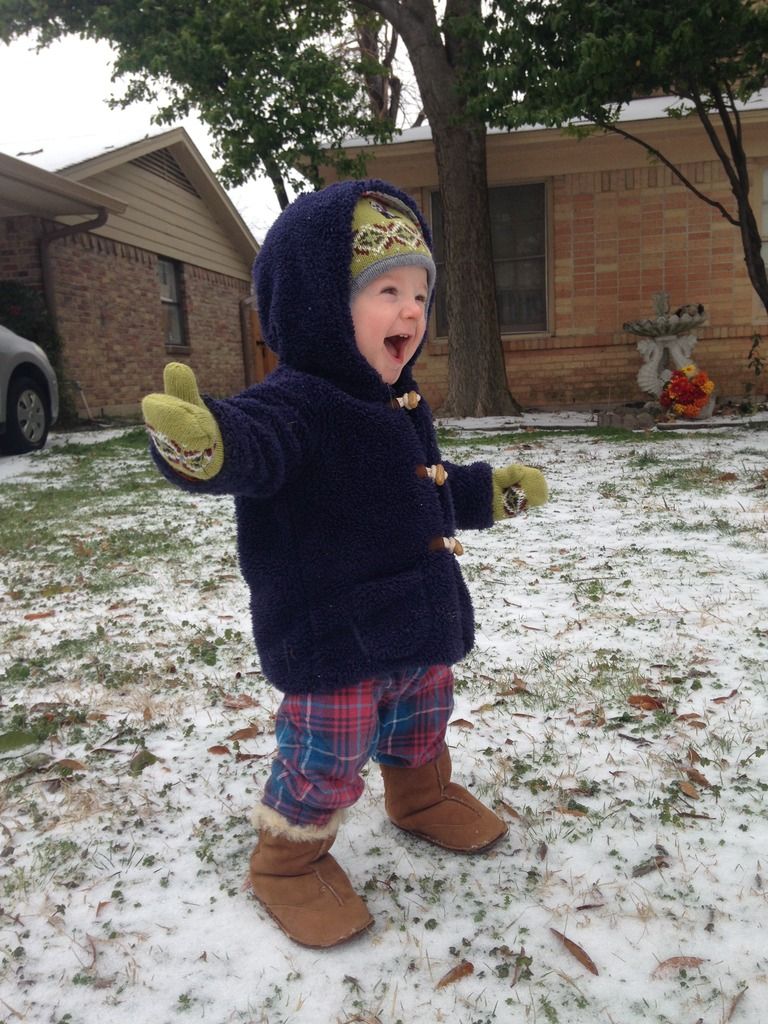 Homeboy Noah looks like a hot dog all bundled up. This was his coat from last season. Can we say too small? He is a lover of cold weather- he doesn't get that from his mama.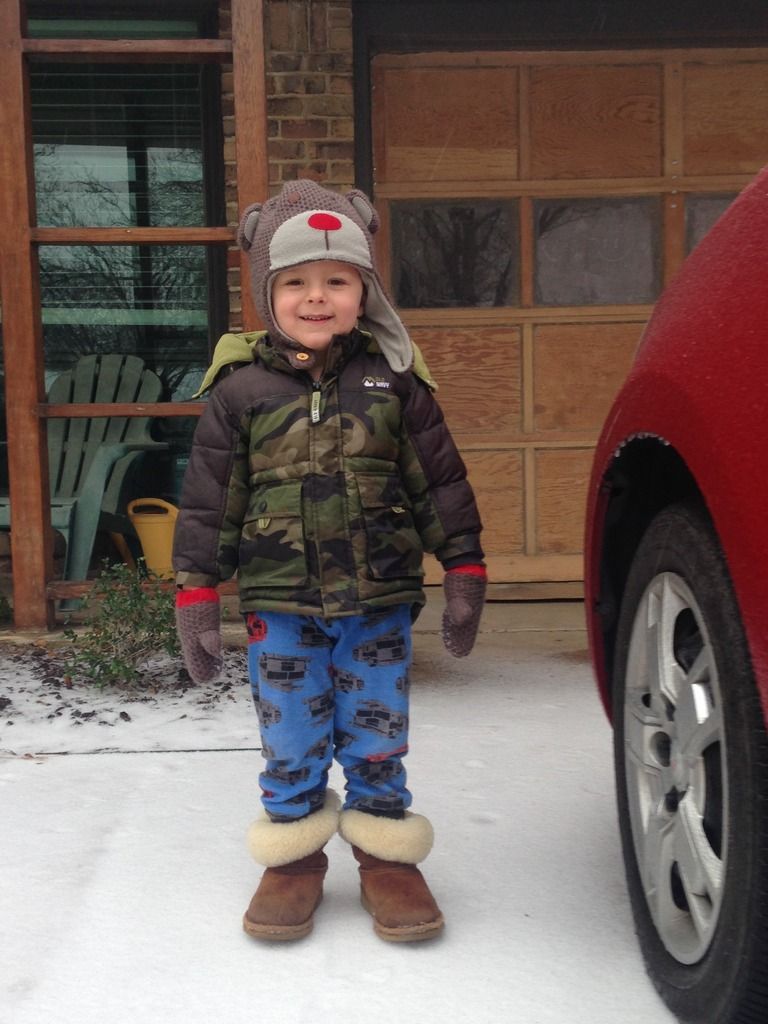 Here are my three favorite Clem boys!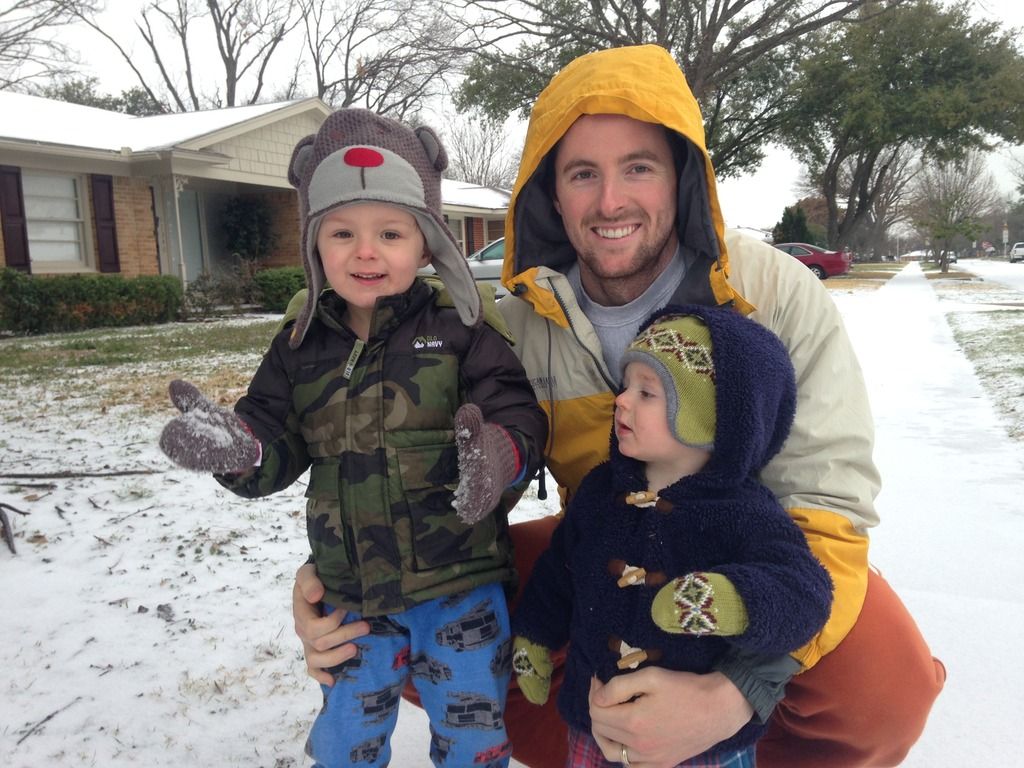 Cutest 16 month muffin around. I'm obsessed. He looks like his daddy. YES?!?!
And mom in her PJS. Woof.
These were some happy snow days for the Clem fam! 17 month post to come plus some more professional family pics.