On Easter Sunday, the Clem family celebrated the resurrection of Jesus with the Austin Stone at the Frank Erwin Center. It was epic and incredible. The worship was amazing and Matt Carter delivered a powerful message. It was awesome to have all 4 campuses in one big service. They haven't released the final count of attendees, but my guess is somewhere around 15,000 people. The spirit was MOVING to say the least.
Afterwards, my grandparents, my parents, and the Clem trio came over to our place and had a Noah Easter egg hunt. It was so much fun. At first Noah was a little timid because he'd just woken up from a quick nap, but he quickly was showing off all his skills to each family member- loving the attention. This weekend was one of my favorites with the dood. His personality continues to just shine through his sweet disposition. (I'm biased, so sorry).
Here are some of the pictures from the afternoon.
The Triple Threat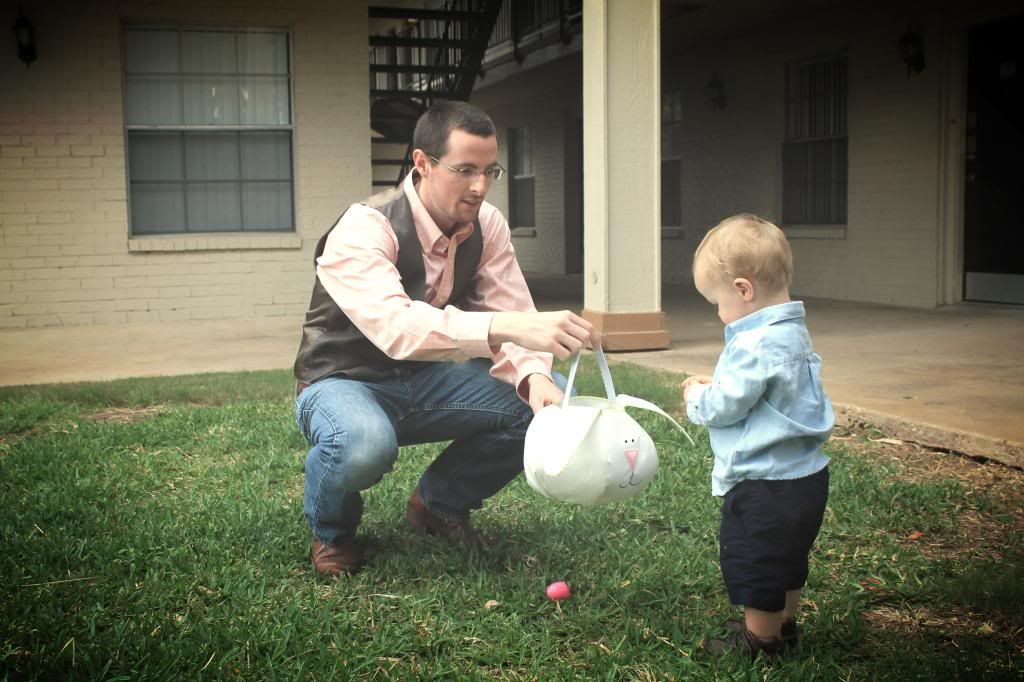 My handsome men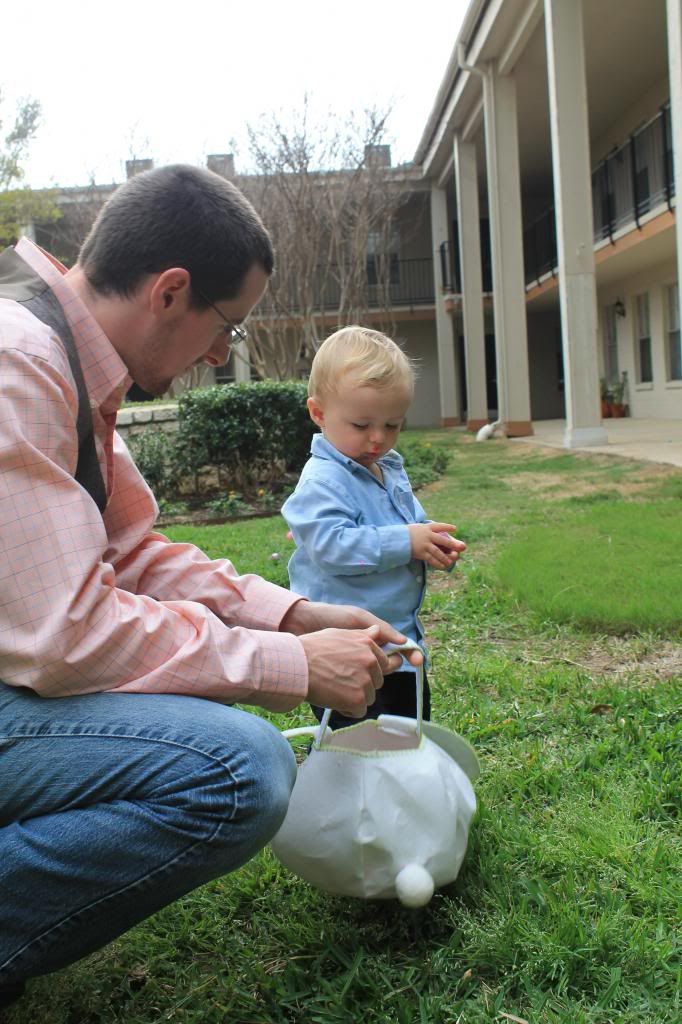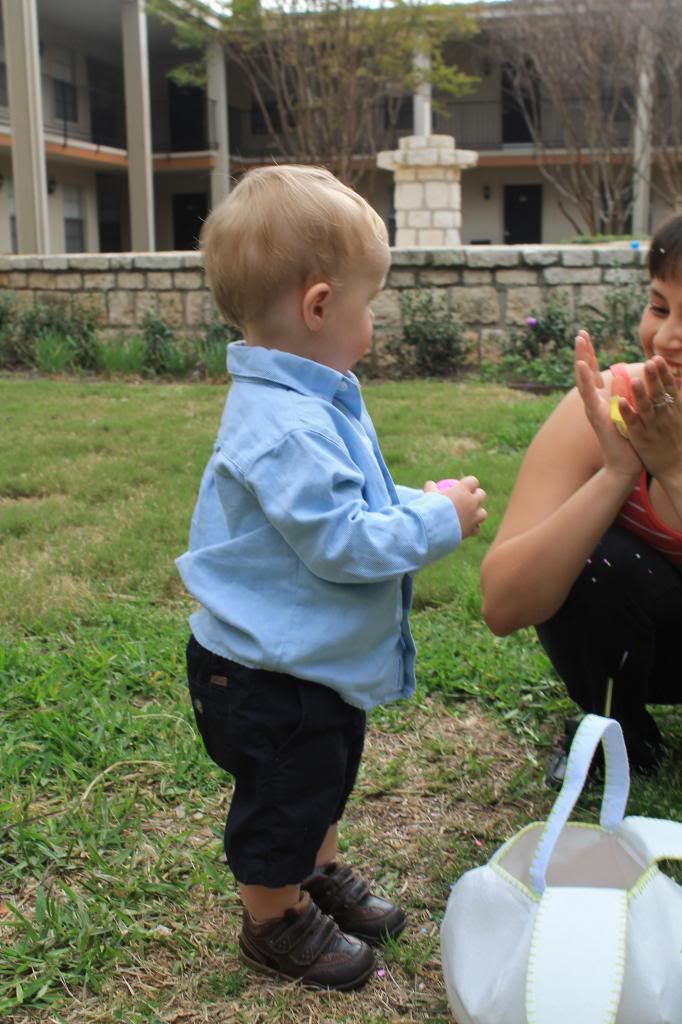 Our neighbor and Noah's first cascarones. You can see the remnants above his lip on the right picture.
What a blast!
Favorite picture of the day. Pure joy on Noah's face along with the a missed button and belly popping out of the shirt.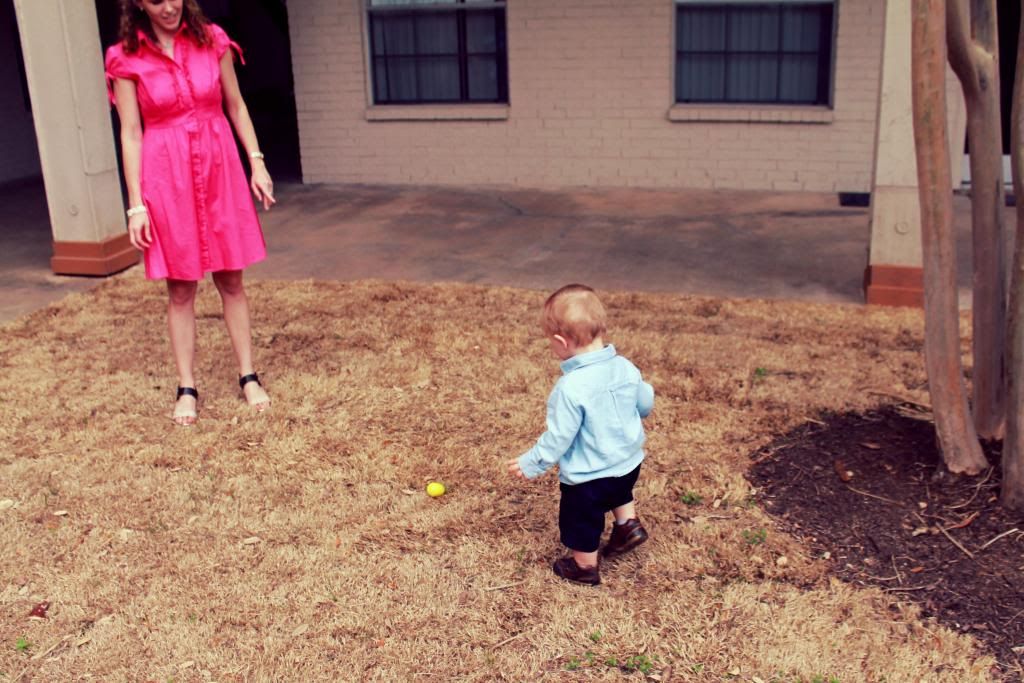 The final egg!
Noah has the best cheerleaders.