Easter in the midst of busy season is tough. My poor child will never have a mommy to hang out with on spring break or Easter as long as she is in the tax work field. Death before taxes is a very true statement… I'm probably just ranting because I have two weeks left until 4/15 and want my life back. OK. I digress.
When I found out about the neighborhood Easter egg hunt, I couldn't miss it- I just decided to take a small work break on Saturday and head out to hunt. This year was so different from last. I knew Noah would love finding the eggs. He is really big into putting things in the trash can, laundry basket, or dirty hamper- I figured the Easter basket was a similar concept. This Easter egg hunt was the perfect set up. They had a 0-3 year old spot, games, an Easter character, and hills to run up and down.
Noah had the time of his life. The dood loved finding the eggs but wanted to open each one after he found it to see what was inside. If it was too difficult to open, he would throw it. There was stickers and individually wrapped candy in the eggs- I appreciated that a lot. Homeboy goes crazy on sugar, and I knew I'd have to limit the intake. We have literally seen him bouncing of walls on lemonade.
It was such a successful outing and so much fun. He loved every minute of it besides the bunny character. We did another hunt on Sunday that I will post more on later. Enjoy! ( Matt was there- he just took all the pictures. I made sure the next time around I had the camera).
Save me grammy!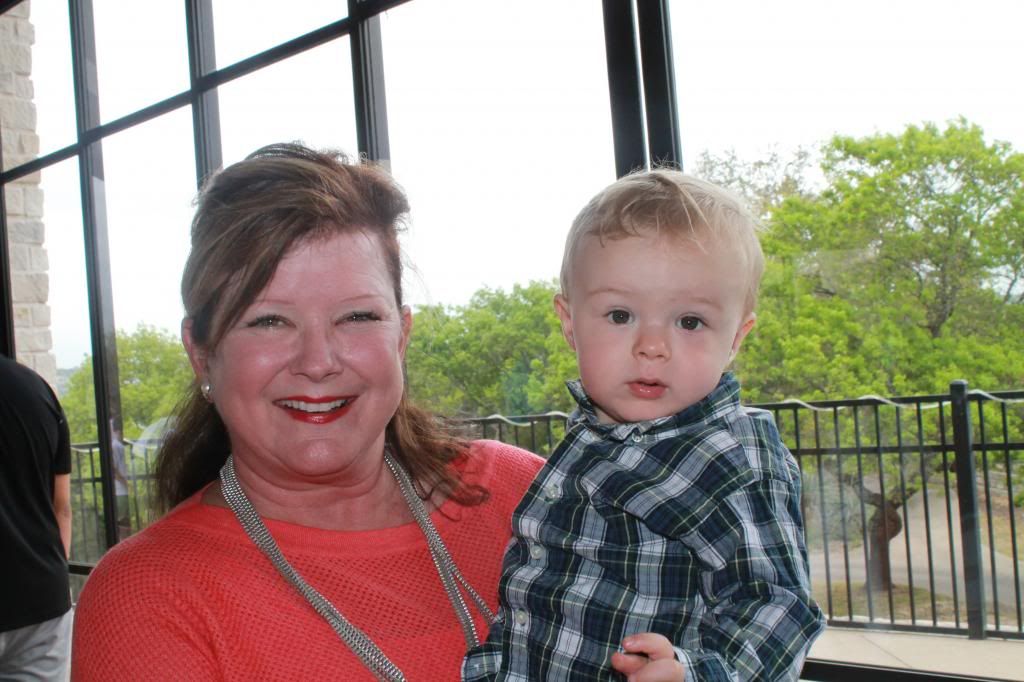 That was a close one- recovering from the trauma.
\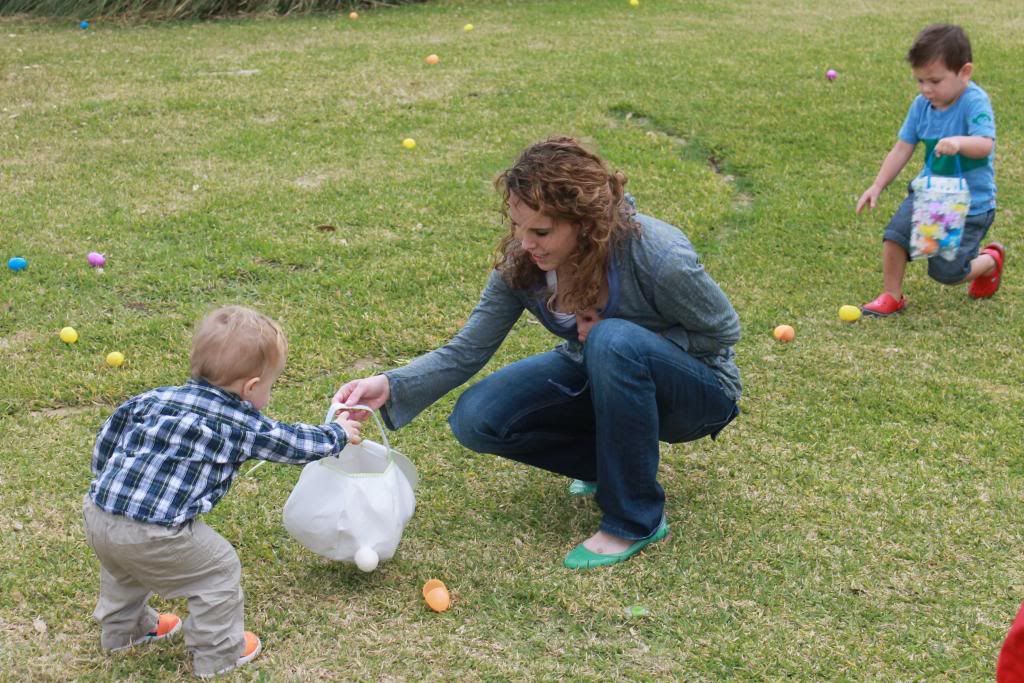 He's got it down!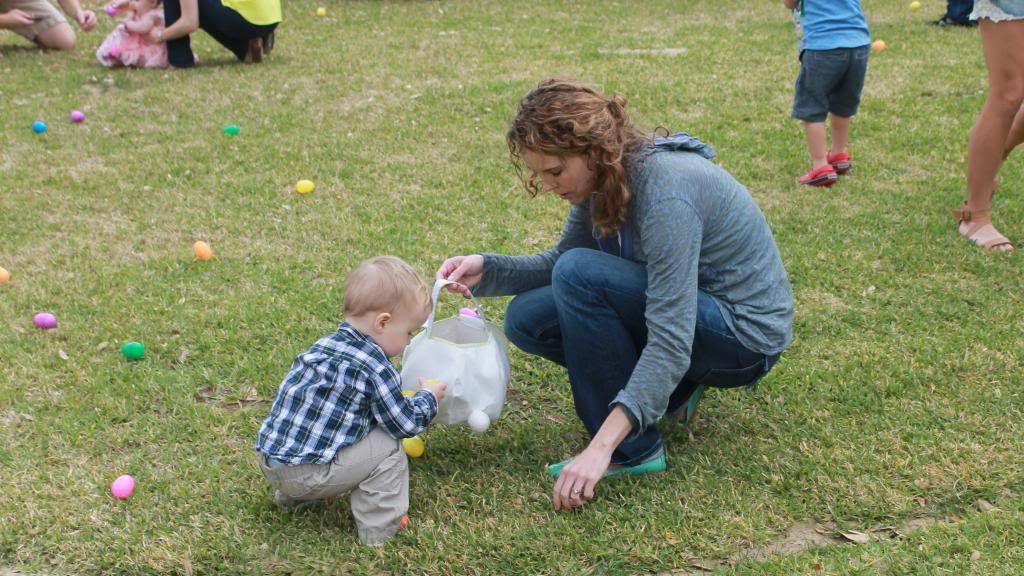 Checking inside
Can't open- I'll just throw it. Dumb egg!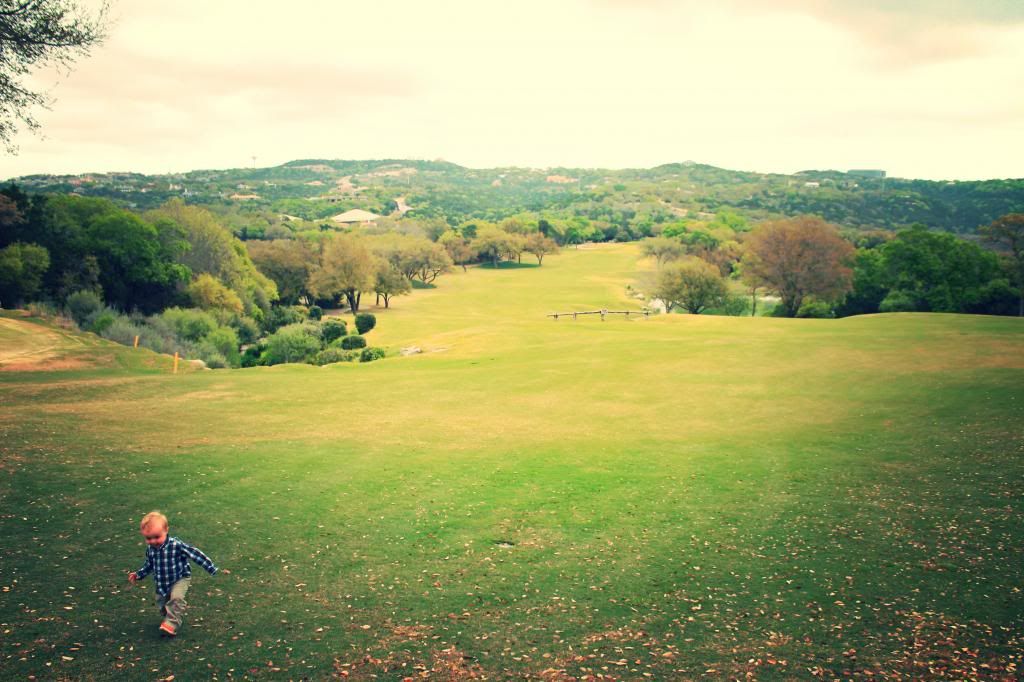 Victory hill dance. Love this view.
Grandpops- your my favorite.
I'll share my sticker.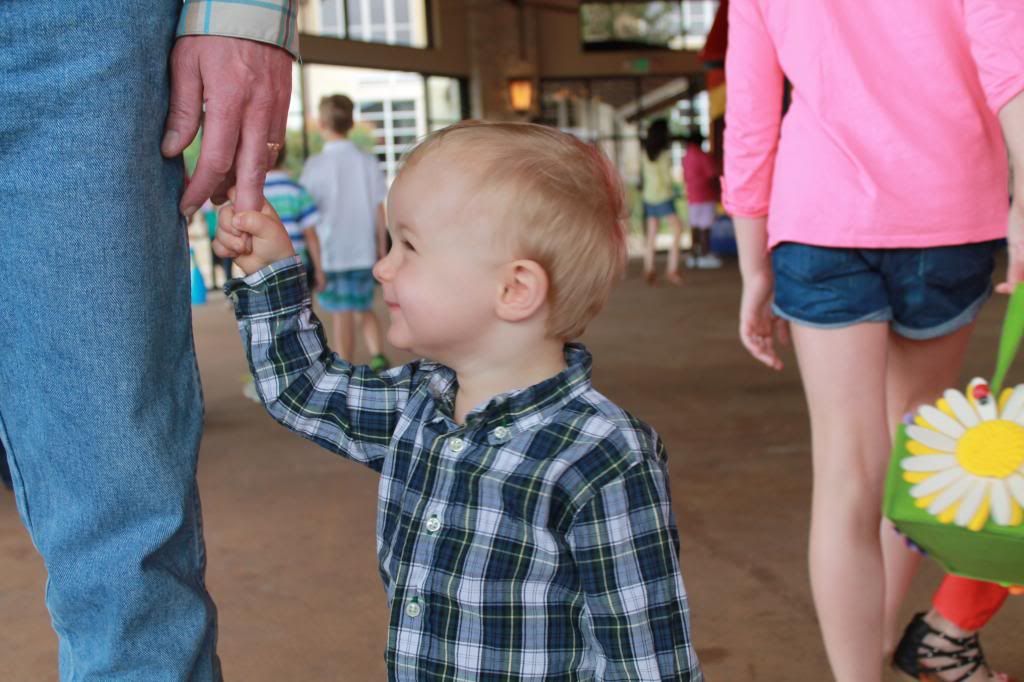 The face of success. I have already posted this picture, but it's my favorite.